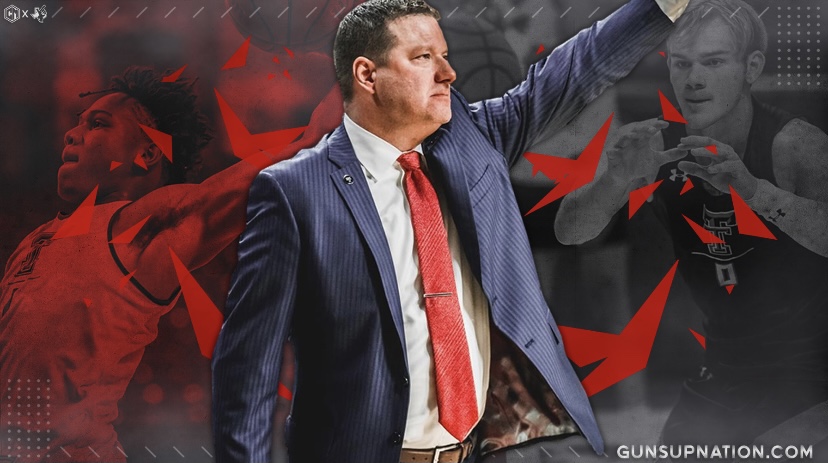 Coach Beard and the crew began practice today as they begin their 2020-21 campaign. There are a lot of new faces you will see on the court this year and some veterans that could make a bigger impact than you might think. I'll get started with some new transfer students first off Marcos Santos Silva a forward from VCU, Jamarius Burton a Guard from Wichita State and finally the walking highlight real from Georgetown Mac McClung.
While Texas Tech was busy recruiting transfer students they also recruited arguably the best freshman class in Texas Tech history this year bringing in three 4 star recruits in Guard Nimari Burnett , Forward Micah Peavy and the 7'1 center Vladislav Goldin. There will be plenty of competition for minutes this year and it seems they will get much better at the 4 and 5 positions this year, but speaking of competition this team needs a new captain with longtime leader Davide Moretti leaving to play in Italy. Who can take over and lead this team? Junior Kyler Edwards could fill that spot as he did much of the time last year without Davide on the floor or the electric Sophomore Terrence Shannon Jr could breakout into the spotlight this season and maybe break threw his ceilings that scouts gave him out of high school.
Coach Beard and his staff have again put together another top tier roster for Texas Tech. While last season the NCAA tournament was canceled due to COVID-19, the Red Raiders look to return to form as early as November 25th. ( The Approved date to return by to games in the NCAA)
Follow Guns Up Nation on Facebook and Twitter for all the latest Texas Tech news.