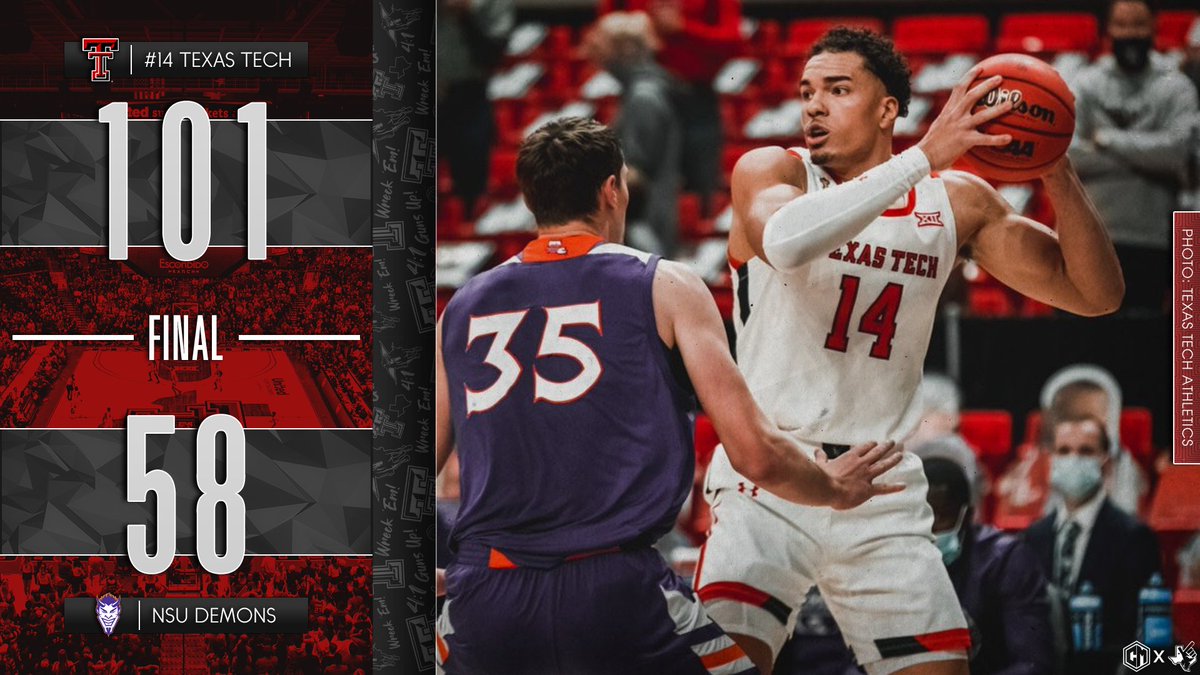 The Red Raiders came out and dominated from the jump. The most highly touted roster in Texas Tech Men's Basketball history lived up to the hype at least for the season opener.
All five starters finished with double figures and the team was led in the scoring department by highly touted Georgetown transfer, Mac McClung, who had 20 points in his Red Raider debut. He was effective at all three levels on the offensive end and added three assists.
Rebounding was a problem. for the Red Raiders last season, but if tonight is any indication of what's to come in 2020-2021 on the boards for Tech, it'll be a vastly different story. Why you may ask? Well due in large part to the other highly touted transfer, Marcus Santos-Silva. He had 10 rebounds at half and in the second half recorded a double-double in his Red Raider debut.
Shannon Jr, Peavy, and Edwards were all in double figures as well for the Red Raiders. Shannon Jr led the trio with 16 points. The surprise of the group, at least to some, maybe Micah Peavy. He started his first collegiate game and produced right away as he had 14 points, 5 rebs, and 3 asts. He may start for the foreseeable future as right before gamete, it was reported that Kevin McCullar had injured his foot and was in a walking boot and on crutches.
As expected everyone that was healthy played for the Red Raiders and everyone that played did score tonight. As a team, Tech shot 54.3% from the field and 40% from three. They outrebounded the Demons 51 to 32 and the defense created 19 turnovers.
Here is the final box score the Tech home opener
The next matchup for the Red Raiders comes on Friday, November 27th at 2 p.m. when the Sam Houston St Bobcats come to the 806.