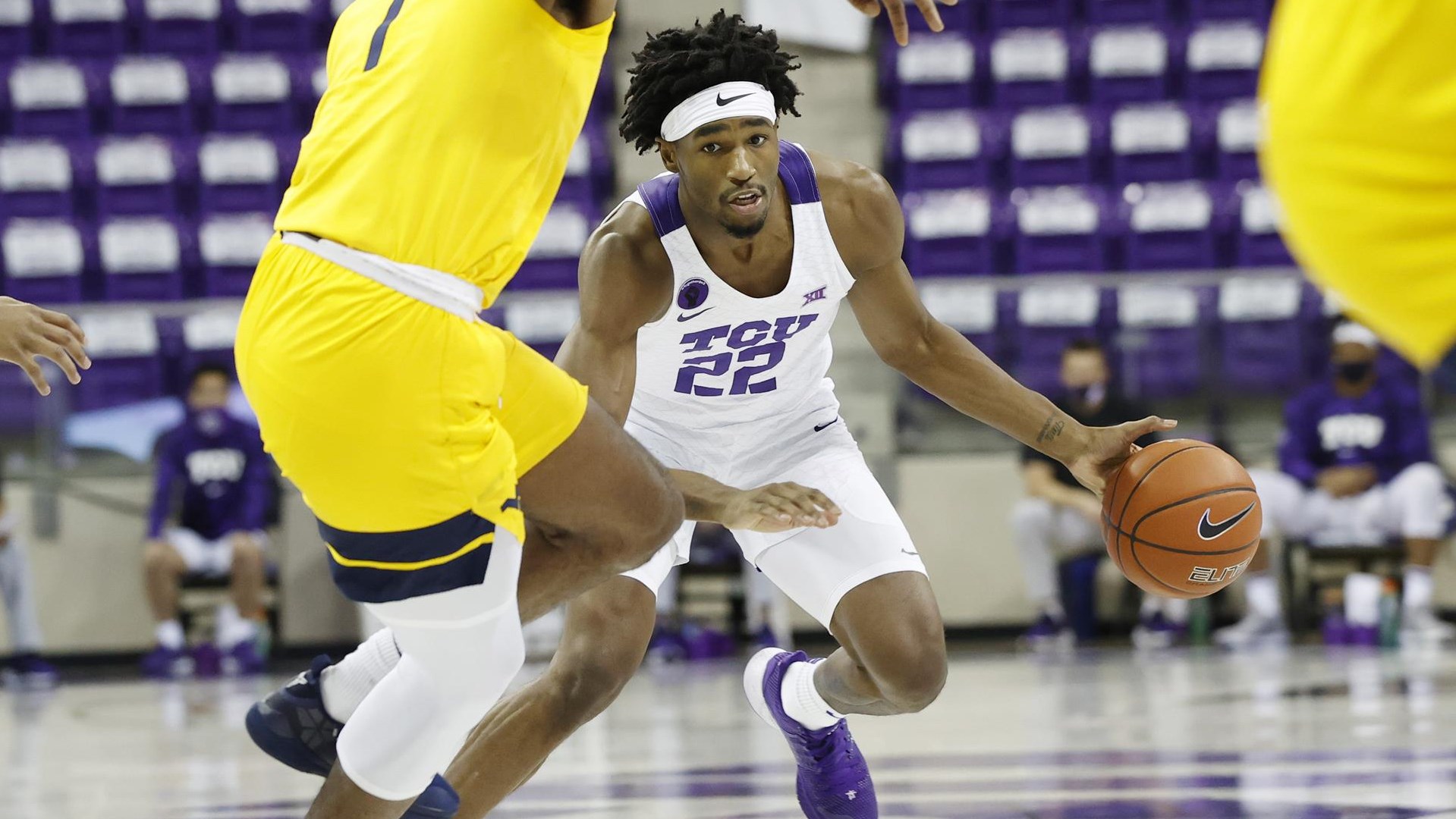 The No. 18 Texas Tech Red Raiders take on the TCU Horned Frogs in Lubbock tonight at 6! The Red Raiders are coming off of a victory against the Texas Longhorns over the weekend. This is the first of three games this week for the Red Raiders as they will be taking on Iowa State Thursday and Baylor Sunday. TCU is coming off of a 76-72 win over Iowa State over the weekend.
The Horned Frogs are led on the court by Junior Guard RJ Nembhard. Nembhard is averaging 16.9 points, 4.5 rebounds, and 4.1 assists per game. He is their best overall player and runs the point position for the team. He is a solid shooter as well, shooting 34% from behind the arc on 4.3 attempts per game.
Freshman Mike Miles is another good scorer for the Horned Frogs. He is averaging 14.3 points per game and plays guard. Miles is another good shooter as he shoots 38% from behind the three-point line. He is coming off of a 19-point performance against Iowa State.
Their best rebounder is Kevin Samuel. He is averaging 9.4 points and 8.4 rebounds per game. Samuel is their best interior presence and will be a good test for our Player of the Week Marcus Santos Silva.
This will be a solid test for the Red Raiders. TCU's conference record doesn't speak for the talent on this team. They can beat anyone in the Big 12 and could be contenders in the NIT Tournament. I predict the Red Raiders get a win here, but it'll be closer than most people think it will be.
Prediction:
Texas Tech: 60
TCU: 52