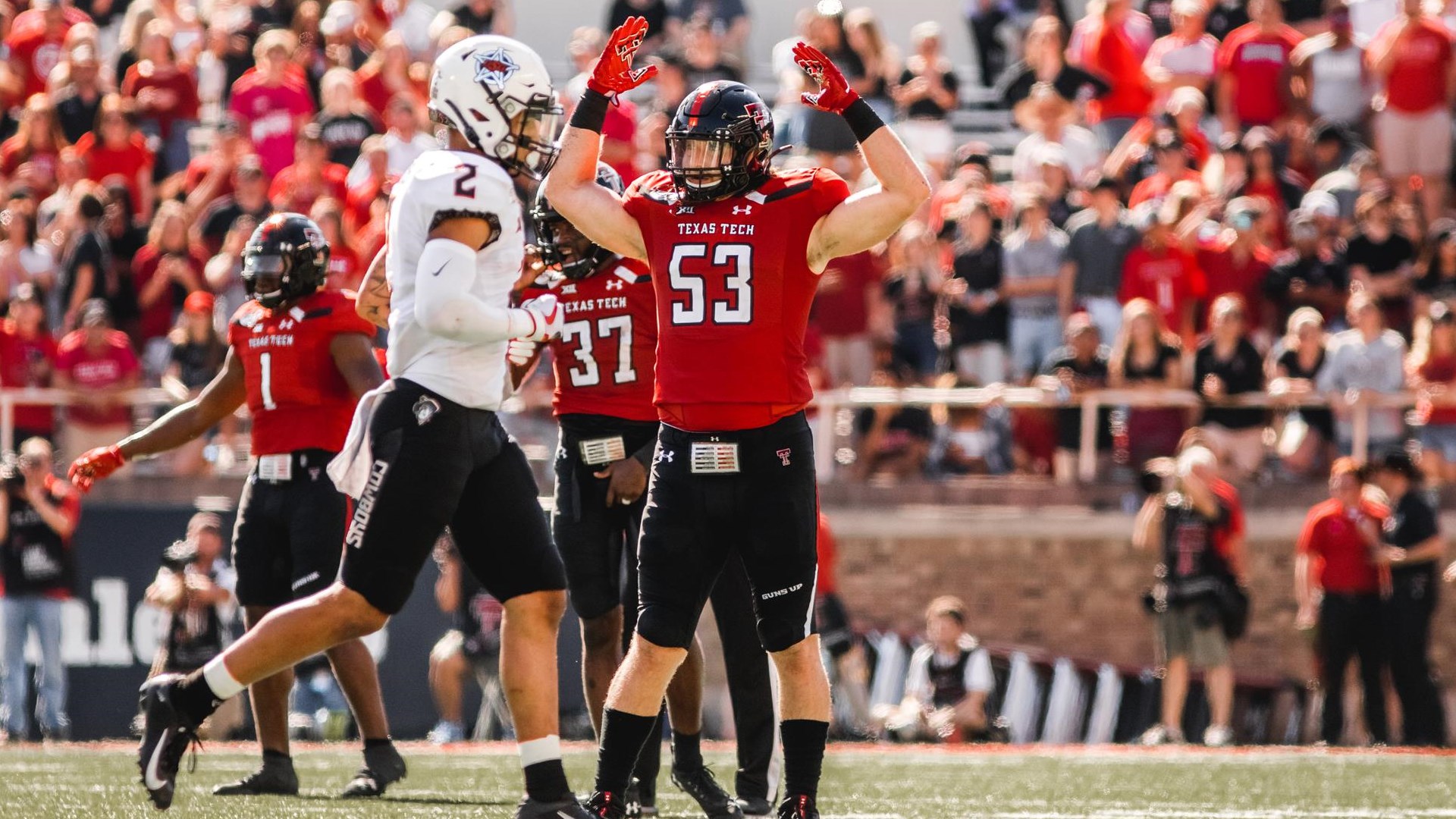 Eli Howard was one of two Red Raiders to sign as an undrafted free agent after the 2021 NFL draft. Coming in as a walk-on transfer from North Texas in 2016, Howard would go on to rack up 98 tackles and 14.5 sacks in his four seasons as a Red Raider. His disruption was felt beyond the stat sheet, constantly pressuring opposing quarterbacks, requiring offenses to know where number 53 was on every play.
Unfortunately, his senior season was cut short due to a knee injury, causing him to miss the last four games of the 2020 season. However, Howard made a full recovery in time to test at Texas Tech's Pro Day. With average numbers across the board in both physical measurements and overall testing numbers, Howard had a consensus late third day/UDFA tag from most draft analysts.
After not being selected in the draft, he was quickly picked up by the Atlanta Falcons afterward. There's no question that he has enough maturity and drive to make it at the NFL level, but he will need to prove the ability to compete at the pro level rather quickly. Another question mark to be answered is his position at the NFL level. The Atlanta Falcons have him listed as an OLB on their roster, but he fits best as a traditional 4-3 edge rusher. Historically, the odds are higher to be cut than make the roster or practice squad as an undrafted free agent. One factor that could help Howard's chances are the recent shortcomings of the Atlanta defense that could desperately use some help after allowing the fourth-most yards per game last year.
Regardless of how the roster shakes up, he has come a long way from being just a two-star prospect out of San Angelo, Texas back in 2015. If anyone knows what it takes to make a name for themselves at a high level as an underdog, it's Eli Howard.