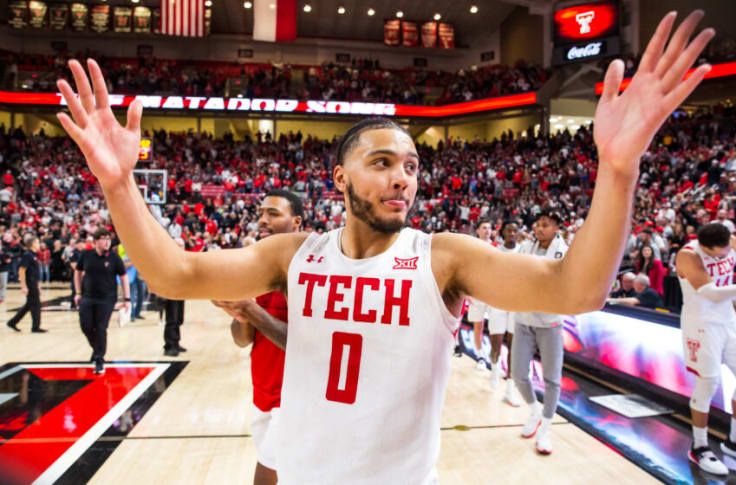 The Red Raiders are coming off a win against the West Virginia Mountaineers on Saturday (Jan. 22). The Red Raider's offensive aggressiveness highlighted by Terrence Shannon Jr's 23 points helped the team to a 78-65 win. The team will now travel to Lawrence to face the Kansas Jayhawks, whose only conference loss was to Texas Tech at the United Supermarkets on Saturday (Jan. 8).
Since the Jayhawks lost to Texas Tech, they have been on a four-game conference winning streak. This includes wins over 15th-ranked Iowa State 62-61, West Virginia 85-59, Oklahoma 67-64, and Kansas State 78-75. Just like the Red Raiders, the Jayhawks are undefeated this season at home with an impressive 9-0 record. Kansas is currently first in the BIG 12 standings, with Texas Tech and Baylor behind them by half of a game.
Leading the Kansas Jayhawks are senior guard Ochai Agbaji and junior guard Christian Braun. Agbaji averages 20.4 points, 4.9 rebounds, 1.3 assists, and 0.8 steals per game. The senior guard is shooting lights out from all over the court, shooting 52.3 percent from the field, 71.9 percent from the free-throw line, and 45.8 percent from three. Braun averages 15.3 points, 5.8 rebounds, 3.2 assists, and a team-high 1.3 blocks per game.
In the previous game versus the Red Raiders, Agbaji was stellar. He played 35 minutes, scoring 24 points, four rebounds, and two assists while shooting an impressive 58.3 percent from the field and 66.6 percent from three. Braun was not as impressive, contributing ten points, shooting 40 percent from the field, and missing both of his three-point attempts. His only highlight of the afternoon was a poster dunk on Davion Warren.
The key for the Red Raiders getting a huge road win is to take what we did well in the first game and do even better this game, rebounding. The Red Raiders won the rebound battle against the Jayhawks 34-24. Limiting a top-ranked team to one possession every time down the court is crucial to keeping yourself in the game. If Tech can keep Jalen Wilson and David McCormack off the boards again, we may see another Red Raider upset in Allen Fieldhouse.
You do not want to miss this rematch. Guns Up!