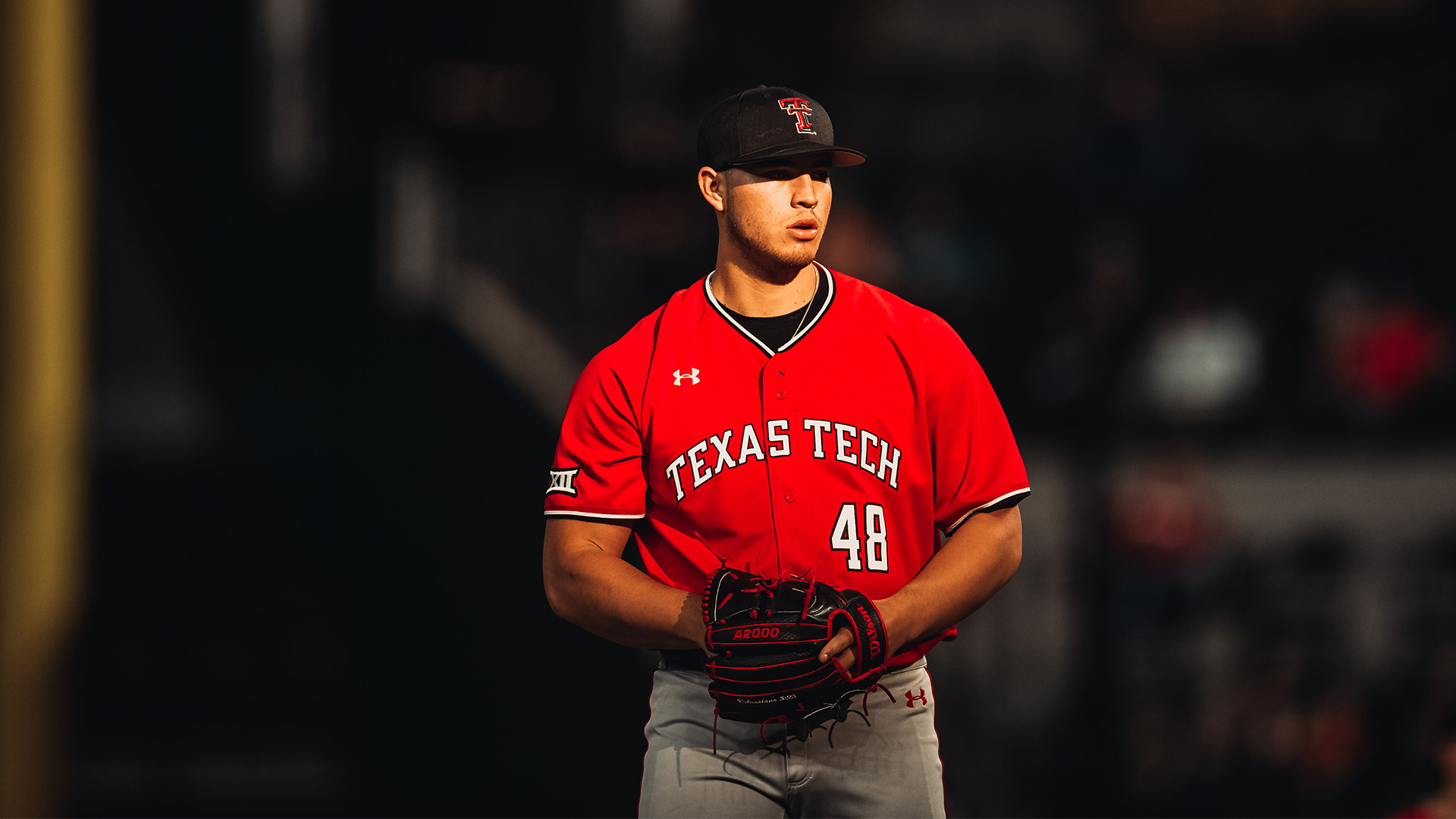 Tech baseball is currently on a three-game slide, but I would still consider now a time of general optimism for the Red Raiders.
With or without the series loss to Grand Canyon, I think most of us can agree that this team is better than we all thought it would be in February.
Tech baseball has had an impeccable season through 32 games. Right now they are boasting a 24-8 record, are ranked No. 4 in the nation by D1 baseball, and are sitting at third in the Big standings at 4-2. A lot of that success stems from the play of the team's biggest star.

In case you haven't noticed, Jace Jung has totally lived up to the hype so far this season and is looking 100% like a future top-10 pick in the MLB draft. He currently has 9 home runs, 37 RBIs, and is slashing a .407/.542/.763 line. If you are going to the Soto Shuffle in the box, you have to put up some serious numbers, and Jung has done just that.

Jung has been the shining star of this impressive ball club in every facet. His top moment of the season so far came in the first game of the season against Texas where he belted an opposite-field homer to give the Red Raiders a 2-1 first-inning lead and let every Longhorn in the dugout know it on his way around the bases.
The only concerning aspect of Jung's season is that if he keeps playing too well then he might wind up on the Baltimore Orioles. That being said, I would imagine most Red Raiders will be hoping for him to go second to the Arizona Diamondbacks or third to the Texas Rangers. Arizona's double-A affiliate is located in Amarillo, while Texas' major league, double-A, and triple-A squads are in Arlington, Frisco, and Round Rock, respectively. Gotta keep the Texans in Texas.

But I digress. The MLB Draft is months away and anything can happen between now and then. The bottom line is that Jung has been knocking the cover off of the ball and is the beating heart of Tech's offensive unit.

On the mound, the Red Raiders have been led by flame-throwing right-hander Brandon Birdsell. In his seven starts and 35.0 innings of work this season he has compiled 58 strikeouts and a 2.31 ERA. Furthermore, he owns a 4-1 record and a 1.00 WHIP heading into this weekend's home series against Kansas State.

The defining moment of Birdsell's season came in against Rice in early March when he struck out 15 Owl batters in just 6.0 innings of work.
I was there, so you can trust me when I say that it felt like every single batter that stepped into the box against him was gonna go down swinging. He was that much in control.

It seems like returning to the Red Raiders was the right decision for Birdsell. He did not have to after the Minnesota Twins selected him in the 11th round of the draft last year, but he gambled on himself and so far it has paid off dividends.
Currently, Birdsell is the 162nd prospect in the 2022 draft according to prospectslive.com.

Unfortunately, outside of Birdsell and Andrew Morris, the Red Raider rotation is looking quite thin.
Morris and Birdsell have started the first two games of each weekend series so far. In those games, Tech is 13-1. In games started by any other pitcher, they are 11-7. It is still a fine record, but in a conference like the Big 12, every win is a big deal.

Freshman southpaw Mason Molina is the team's third-weekend starter. He started the season off well by sporting a 2.70 ERA five starts into the season, but after giving up nine runs in his last two outings combined his ERA is suddenly up to 4.71.

There is optimism that Molina can get back on track soon à la Hudson White. He is, after all, still a freshman.

Chase Hampton, Jamie Hitt, Austin Becker, and Andrew Devine have all gotten looks as weekday starters this season, but none of them have separated themselves. Hitt started against Mississippi State in March and looked good, but the fact that he has not started since seems to indicate that Coach Tadlock prefers him coming out of the pen.

Most notably, Hampton has struggled early in the season as the team's fourth starter. He is currently sporting a 4.82 ERA and has a 3-2 record, but I have not yet closed the book on him.
Earlier this season I gave him my meaningless stamp of approval and I am sticking to my guns with this one.

The ERA looks (and is) bad, but his WHIP is surprisingly only 1.14. That is good for the sixth-best on the roster of pitchers who have logged 12.0 innings or more. Yet, somehow, his ERA is only ninth-best out of 15 qualifying pitchers.
The biggest reason for this is that he has allowed a team-high five home runs this season. Other than that, almost all of his numbers are middle-of-the-pack or better.

Luck plays more of a role in baseball than any other sport, and I cannot help but feel like Hampton has been a victim of that phenomenon two months into the season. If and when he cuts down on the long balls allowed, we're going to be looking at Hampton in a whole new light.

Furthermore, he's looked brilliant in his limited time working as a reliever this season. Perhaps that is his destiny on this 2022 squad. That would be especially helpful when you consider that approximately 100% of baseball teams on planet Earth could use more bullpen help.
I believe in him, guys. The fact that Coach Tadlock was willing to start him in playoff games last season had to have meant something. If I could, I'd bet on his turnaround.

The bullpen, while we are here, has been a tad bit better than I think we all realize. Trendan Parish, Brendan Girton, and Derek Bridges have headlined this year's pen so far, with Parish operating as the closer.

Parish has allowed eight runs this season, seven of which came in two appearances against Mississippi State and Texas. Otherwise, he has been wildly impressive while doubling as the second most fun-to-watch Red Raider on the roster behind Jung (an argument could be made for Kurt Wilson).
He has looked dominant at times, and, at the end of the day, is a guy who I have felt confident in when he is on the mound. Sometimes that is all you can ask for from your relievers.
Parish has a 4.24 ERA and has notched five saves so far this season in 17.0 innings of work. He is one of just two Red Raider relievers that have appeared in 17.0 innings or more this season. The other is Girton, who is currently sporting a 4.08 ERA.

Girton, Colin Clark, and Shay Hartis all are members of an exclusive club of Red Raider relievers who have a WHIP below 1.00 two months into the season. Their ERA's are all between 3.60 and 4.10. If they can continue to keep runners off base at that rate, then eventually their ERA's will fall.

There have been ups and downs with this pen, but when they settle into their respective roles down the stretch in Big 12 play and hopefully get Hampton into the mix consistently, there is a real possibility that they can become a real strength of this team.

Overall, the team is just good. That is not a surprise or anything, but it really is that simple sometimes.
I still do not like this team as much as I liked last year's team, and yet they are only one game worse than the 2021 team 32 games in.

No one should be panicking. A three-game slide in baseball is not nearly as big a deal as it is in basketball and football. Do we really not have faith in Morris and Birdsell ending the slide this weekend against Kansas State? I know I do.