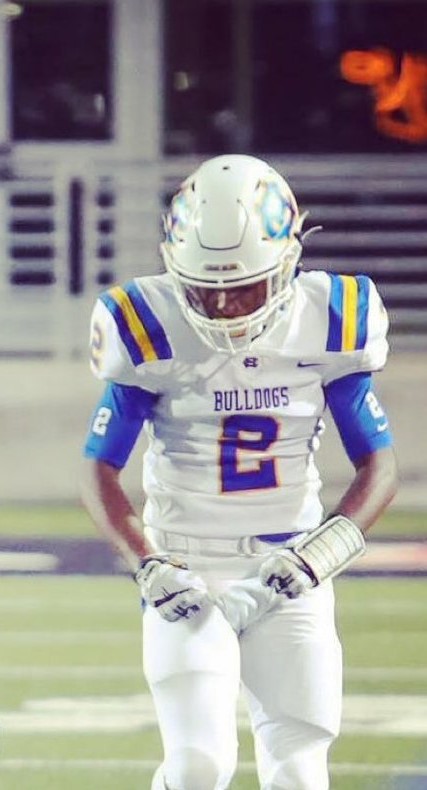 Jacob Harris recently spoke to Chapel Hill, Texas inside receiver Deuce McGregor to talk about his recent camp at Texas Tech and his recruitment overall. Their conversation is below!
Question: Describe your recruitment to me!
McGregor: My recruitment is in its very very early stages! I've spoken with a few coaches on Texas Tech's staff and it really boosted me as an student athlete!
Question: Describe your visit to me!
McGregor: My visit went awesome. Tech is a great college and I felt real comfortable around the coaching staff! I'm looking to visit more throughout my last two years of high school!
Question: What about the Texas Tech Coaching Staff stood out to you?
McGregor: What stood out to me about the Texas Tech coaching staff was that they're all in. They don't sugar coat anything! They mean everything they say and truly want you to better yourself in all aspects! They also buy in to the kids, and I appreciate that.
Question: Which coach at Texas Tech have you been in contact with the most?
McGregor: Inside Receivers Coach Luke Wells.
Question: What position do you play?
McGregor: Slot Receiver.
Question: What is your biggest attribute on the field?
McGregor: My route running and ability to change direction and make plays on the ball.
Question: What is something you're working on this summer to make your game better?
McGregor: This summer I'm working on getting faster and getting more explosive!
Question: What other visits do you play to take this summer?
McGregor: I will be camping at TCU.
Question: What would an offer from Texas Tech mean to you?
McGregor: An offer from Texas Tech would mean the world to me. I honestly feel like I'm very underrated and for them to give me a chance would mean a lot to me. Tech is a college I would consider going to in all honesty.
Question: Who is your biggest mentor?
McGregor: My head coach which is Jeff Riordan, my receivers coach from last season which is Johnny Irvin and my all around coach which is Akimba Johnson.
Question: Anything else you want Red Raider Nation to know?
McGregor: Football is all I ever wanted to do if I get a chance to play the sport I love and get a degree I would truly be blessed. My mom is in prison and my father passed when I was 6. I'm just trying to do everything in my will to succeed as a young man!
Guns Up Nation thanks Deuce McGregor for his time and effort with this interview! Guns Up!
Be sure to check out Guns Up Nation on Twitter (@gunsupnation), Facebook, and Instagram (@gunsupnation) for more Texas Tech Content every day!