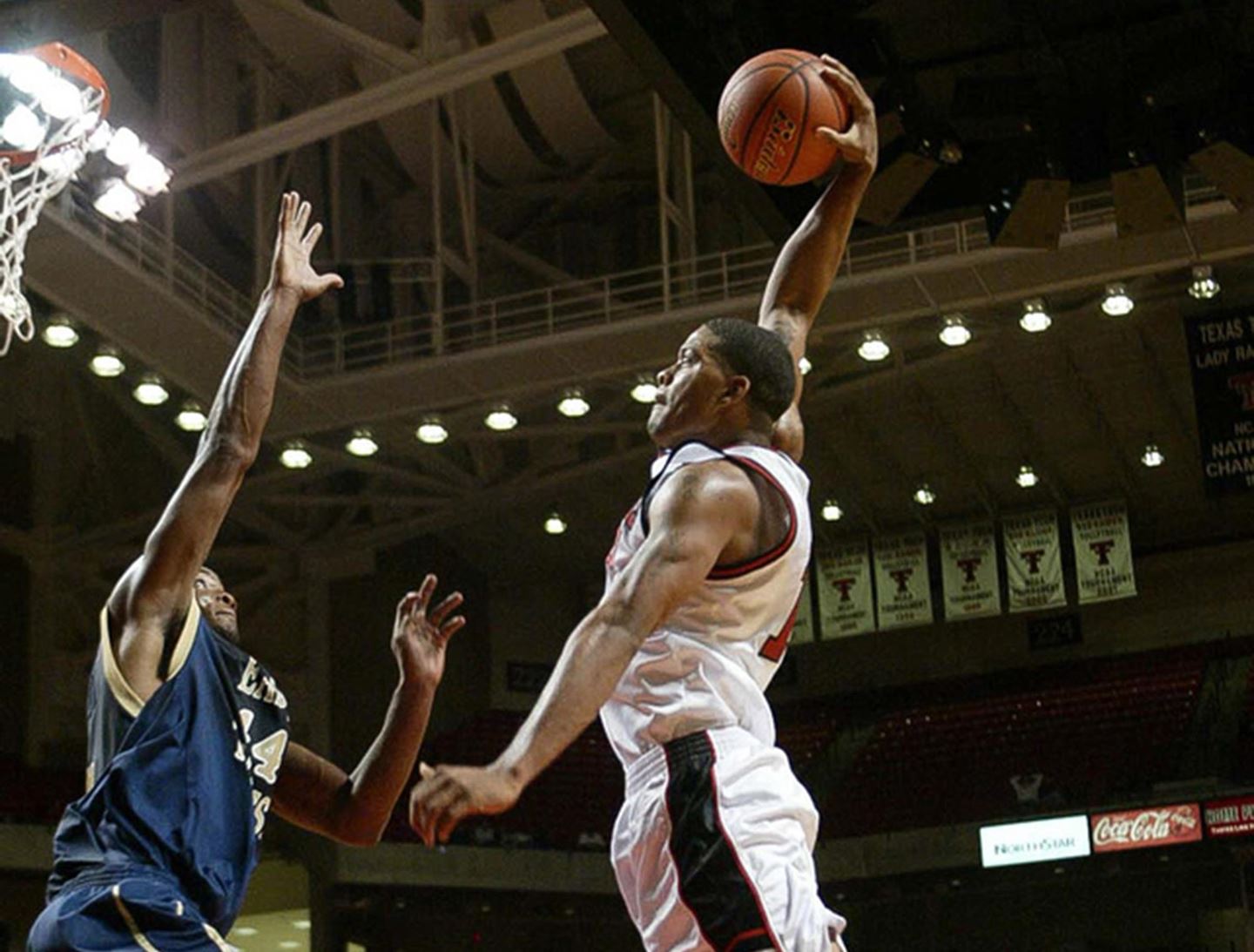 Larger than life. That's how most describe Texas Tech Basketball Legend Andre Emmett. Looking back on his career, he was a guard that played more like a power forward than anything else. He wasn't an elite shooter but was the definition of a bucket. When Texas Tech needed a score, Emmett was the guy to take the shot. His impact knew no bounds as Emmett was constantly helping his community up until his tragic death in 2019.
Coming out of Dallas Carter High School in 2000, Emmett was one of the first players to commit to Coach Bob Knight. Emmett is one of the best-known Bob Knight-era players as he averaged double-digit scoring in three seasons and averaged about 20 points per game twice. He was a slasher that had a big enough body to post up whoever was guarding him.
There's no doubt that Emmett was the best scorer in Texas Tech History. He is the current record holder in total points, finishing his career with 2,256 points over a four-year career. I do not believe this mark will be broken. He was First Team Big 12 in 2002, 2003, and 2004. He also earned All-American Honors in his senior season.
His professional career was just as impressive as his Texas Tech career. He was drafted by the Seattle SuperSonics in the 2nd round of the 2004 draft. He bounced around between the NBA D-League and European Leagues, including being leading the Belgian Basketball League in scoring in 2008.
In 2014, Emmett was selected by the Fort Wayne Mad Ants in the D-League Draft. He played splendidly and was named to the 2015 D-League All-Star Game where he won the Game's MVP. Emmett went on to play in Ice Cube's Big 3 League in 2018. He was an influential player "3's Company" and helped lead them to the Finals of the Big 3 League.
In 2018, Emmett was inducted into the Texas Tech Basketball Ring of Honor.
Emmett's impact off the court was far greater than his impact on the court. His impact has been felt by Dallas and similar communities even after his death in 2019. Emmett is known and will always be known as a Legend in Red Raider Nation and his impact on and off the court will be felt by generations of people.
Guns Up!
Be sure to check out Guns Up Nation on Twitter (@gunsupnation), Facebook, and Instagram (@gunsupnation) for more Texas Tech Content every day!