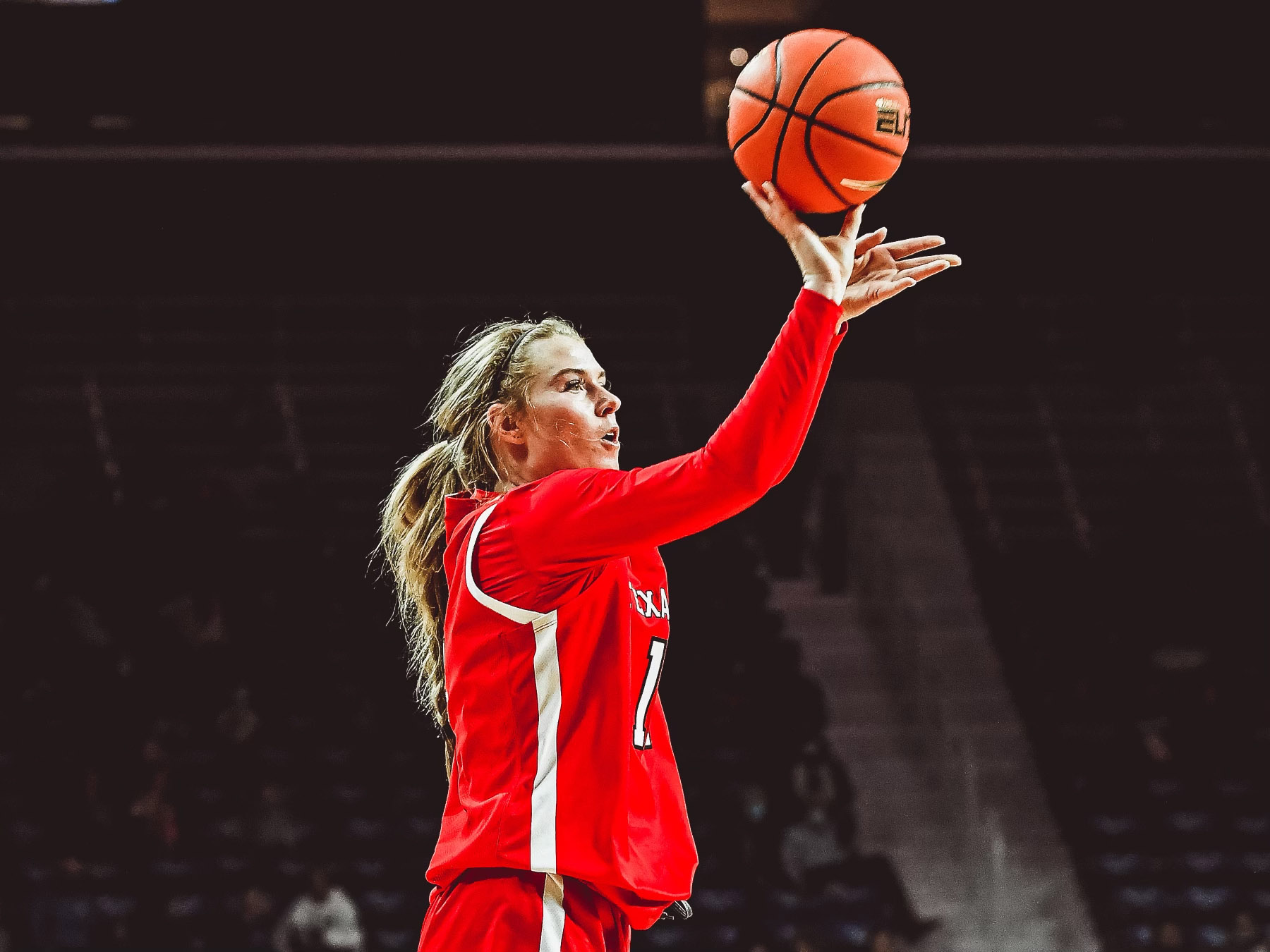 Kansas State came out strong in the 1st quarter, with Jaelyn Glenn going 2-2 in three-point shots and Ayoka Lee scoring 12 points. The Lady Raiders, starting without freshman Khadija Faye, struggled to contain the Wildcat shooting threat. Halfway through the 1st quarter, they trailed by 12.

The Lady Raider eventually found their groove, with Vivian Gray and Ella Tofaeono putting together a 14-point scoring run. Taylah Thomas contributed with three rebounds in the first half. Tech battled back within one, but turnovers would prove costly, with four out of five possessions resulting in a turnover closing out the half.

Fouls would cost Tech in the second half, with 12 fouls against them in the 3rd quarter alone. They struggled to keep pressure and the Wildcats began to pull away. Vivian Gray helped the Lady Raider find their footing and led another comeback scoring 14 points in the 3rd quarter.

Vivian Gray was unstoppable in the 4th quarter with another 14 points, finishing the game with 36-points. Gray also forced Kansas State guard Brylee Glenn to foul out with 2:20 left in the game. Bryn Gerlich was the main initiator of the Tech offense with 8 assists, and Chantae Embry would drop in 11-points. However, Tech's biggest enemy would be the fouls. Taylah Thomas and Ella Tofaeono both fouled out during the 4th quarter and the Lady Raider would finish with a combined 24 fouls on the game. Tech ultimately fell 82-75, dropping to 2-9 in conference play.