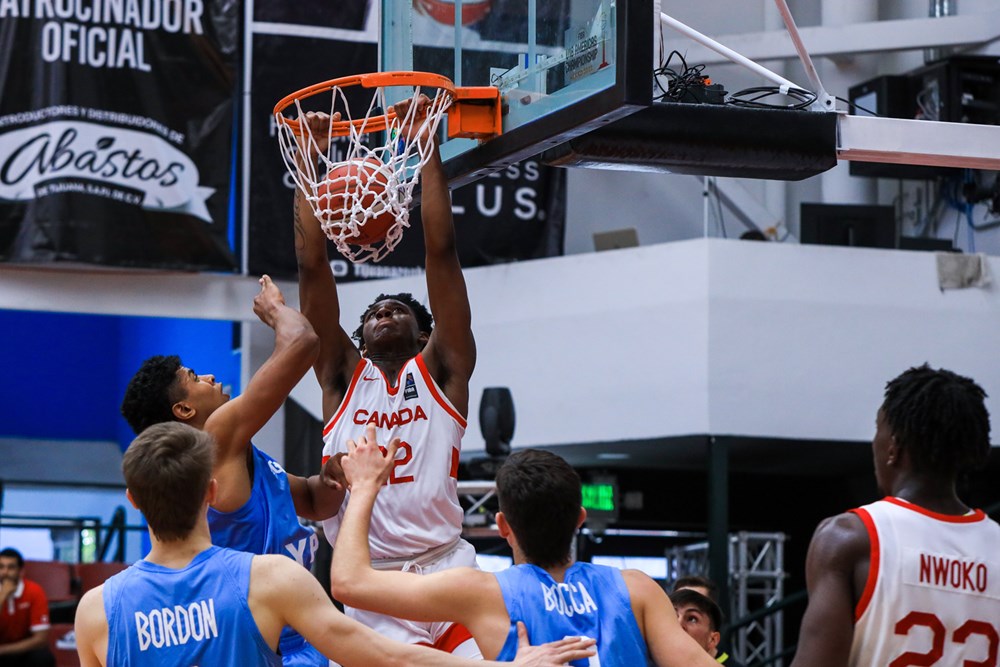 Over the last week, Red Raider Signee Elijah Fisher starred for the U18 Canadian Team as they took on the Americas in the FIBA U18 Americas Championships. Team Canada won the Bronze medal, and we got a great glimpse of what's to come as Elijah Fisher came to play. Going into this tournament, I was skeptical of what role he would play as a freshman at Texas Tech. He exceeded my expectations more than I could have imagined. Here are some things I noticed watching Fisher play this week:
Offense
Playmaking:
An incredibly underrated aspect of Fisher's game is his ability to facilitate and lead an offense. Multiple times during this tournament, Fisher took the ball up the court and had no issues facilitating easy buckets for his teammates, especially on drive-and-kick opportunities. He had eight assists in the Bronze Medal game against Argentina.
Scoring:
Fisher has a unique skill set on offense that will translate to college. He is more athletic than anyone on the floor and wants to get to the rim as often as possible. He showed the ability to easily finish over 6'9″ posts. If Fisher got to the rim, it was over.
His jumper needs some work as he did not shoot well on jumpers. He only made one three-pointer the entire tournament as it wouldn't fall for him. He stopped shooting as much in later stages of the tournament, choosing instead to drive into the paint.
Defense
On-Ball Defense
Fisher is an elite on-ball defender. He stays locked to his man and is athletic enough to stay with anyone. There's no doubt in my mind that he'll be guarding the Big 12's best players by January. He locked down the best players in this tournament and never struggled on the perimeter or in the paint.
Off-Ball Defense
This was the most impressive aspect of his game. Fisher already knows how to switch effectively on screens, read the offense, and always knew where to be of help to his teammates. He was a menace in the passing lanes to the point where teams changed how they threw the ball. He had three steals in the second game of the tournament against Argentina.
Overall Thoughts
Fisher could come in and be a star immediately. He's an elite athlete that can play multiple positions for the Red Raiders. The incredible thing is he's only going to more athletics the more time he's on campus, and that's scary.

What do you think of Elijah Fisher? Let us know in the comment section below!

Follow Guns Up Nation on Twitter, Facebook, Instagram, and TikTok for daily Texas Tech Sports Updates.