This week the Red Raider soccer team faced Hartford on Thursday and Abilene Christian on Sunday. In their first game versus Hartford, goals were hard to come by in the first half leaving the score 0-0. After some halftime adjustments, Red Raider forward Ashleigh Williams finally found the back of the goal giving them the lead. No other goal was scored by either team after that and the Red Raiders left with a victory of 1-0.

In their Sunday matchup against west Texas rival Abilene Christian, goals were coming from all directions. It all started in the first half with some early goals by junior forward Macy Schultz and senior forward Kirsten Davis giving the Red Raiders a 2-0 lead at halftime. After the half, the Red Raiders showed no slowing down in the pursuit of their third win. Kirsten Davis, Macy Blackburn, and Macy Shultz all contributed their own goals alone in the second half. The Red Raiders showed out and played like a team to earn them a 6-0 dominant win over Abilene Christian.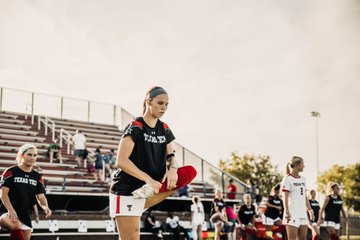 The Red Raiders capitalized on their success from the first week to continue the winning streak that they are on. They sit at three wins, zero losses, and that one tie versus UC San Diego. The Red Raider soccer team returns to action on Thursday and Sunday versus Cal State Fullerton and UTSA. Both of these games will be played at home in the John Walker Soccer Complex.