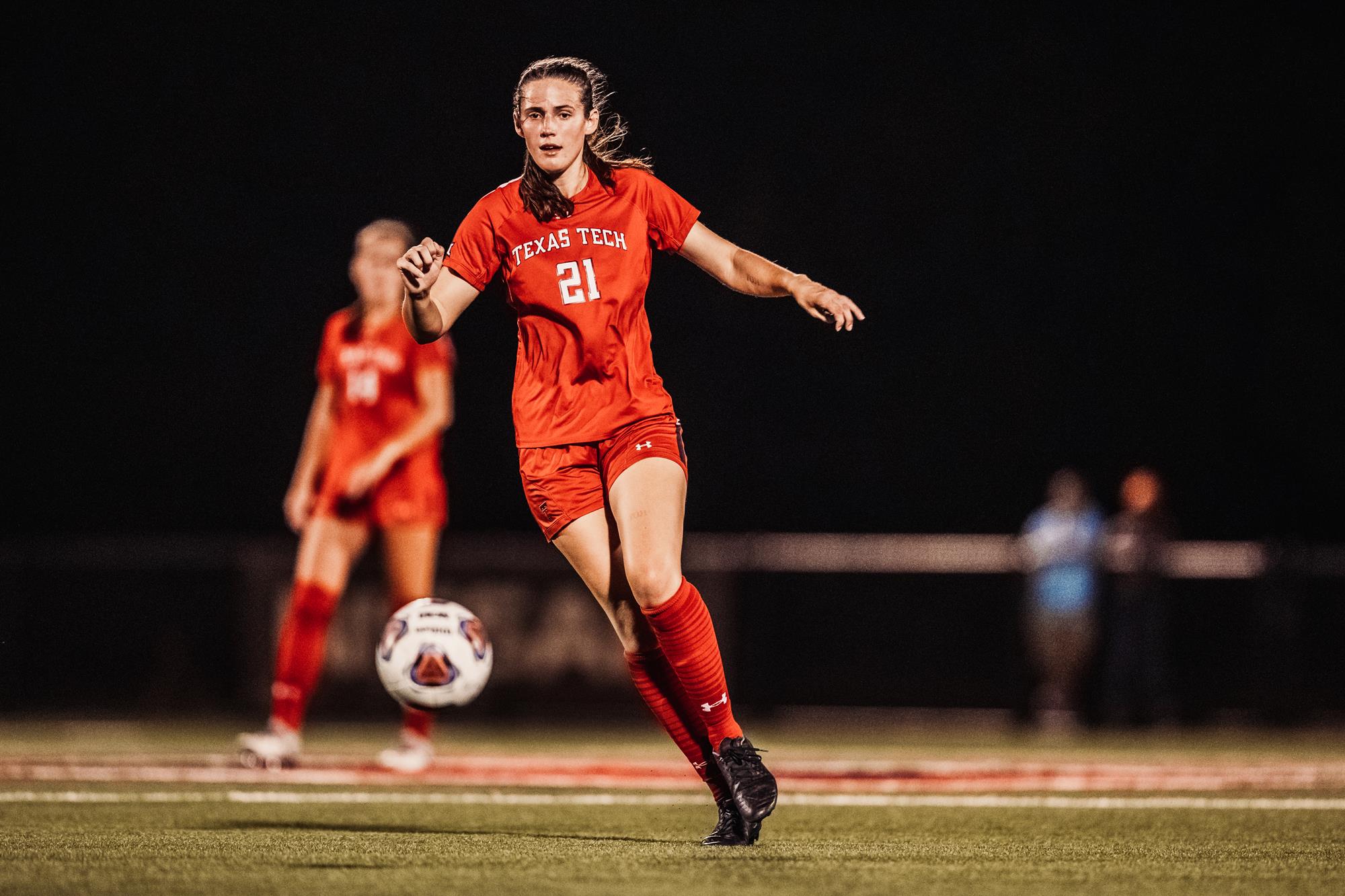 This week, the Red Raider soccer team traveled to Tucson, Arizona to take on two good soccer programs in Arizona and Arizona State. Last week's soccer rankings showed the Red Raiders as unranked and Arizona State as No. 21 so you knew their battle this weekend was going to be a good one.

In their first game versus Arizona on Thursday, the Red Raiders were looking to extend their winning streak to five games. When the game kicked off, both teams were unable to find the back of the goal in the first half but many shots were taken by both teams. After a halftime pep talk by Coach Tom Stone, the team came out firing. Senior forward Kirsten Davis started the half out with a solo goal at the 48-minute mark making the score 1-0. After that goal freshman forward Ashleigh Williams scored another goal with this one being assisted by Kirsten Davis now making the score two to nothing.

The Wildcats were able to find a late goal in the 75th minute making the final score 2-1. The Red Raiders have now claimed their fifth win in a row making their record 6-0-1 on the season.
In their second match of the invitational, the Red Raiders took on previously ranked Arizona State in a match where the Red Raiders were mounting a comeback but time was not on their side. Both the Red Raiders and Arizona St. came out very defensive with no goals scored up to right before halftime. Arizona State scored first with a strike at the 43rd minute. The Red Raiders were down 1-0 at half so they knew it would be an uphill climb from there. After halftime, Arizona St. scored consecutive goals in the 52nd and 59th minute making the score 3-0! The Red Raiders were able to calm down and rally to find a shot that went into the goal at the 63rd and 70th minute. These two goals were scored by senior forward Kirsten Davis and senior midfielder Charlotte Teeter. After the final horn blew, the final score showed Arizona St. 3 and the Red Raiders 2.

This was the first loss for the Red Raiders on the season but are still so proud of their effort this weekend in Arizona. The soccer team is back in action in this short week against Eastern Washington on Sunday at 1 p.m. at John Walker Soccer Complex in Lubbock, Texas. Guns Up!